Shraddha Kapoor Father
Shraddha Kapoor Father Shakti Kapoor's real name was Sunil Sikandar Lal Kapoor. He was born on 3 September 1952. But he found his name Sunil quite weak, so he decided to change the name.
The actor studied at Delhi 's Kirori Mal College and apart from this he learned the nuances of acting from Film & Television Institute of India.
Shraddha's father was born in a Punjabi family and Shakti kapoor's father was having a tailoring shop in Delehi's connaught place.
Shakti's Mother was not happy to see him in the film
One day shakti kapoor along with his mother and father, went for a movie called "Insaniyat ke Dushman" and in one of the scene, Shakti was forcing a girl. Watching this scene his mother and father were not so happy that their son is doing such roles in films. And also his mother left out of the theatre because of this. 
Shakti Kapoor was tempted for sports cars a lot
Shakti was liking sports cars so much. That is why he was spending a thick chunk of his earnings on these sports cars. Jitendra ji was very near and dear of Shakti those days and advised him not to waste money rather to invest in property. He listened to him and these days Shakti is having three luxurious bungalows in Mumbai and one in Delhi.
Shakti Kapoor use to respect Mithun ji a lot and says, in case he gets slapped by Mithun ji, he wouldn't feel bad.
He fell in love with Shivangi kholapure
Shakti Kapoor's wife Shivangi kholapure (shraddha kapoor mother) who is the sister of famous actress Padmini kolhapure. Those days Shakti and Shivangi were working in the movie Kismat. During the shoot of the film they fell in love with each other. Also Shakti use to roam Shivangi on his sports cars.
During the film satte pe satta , Shakti Kapoor realised, he can do comedy as well.
Shakti kapoor got chance to dance in many film songs that is the reason actor Amjad Khan use to call him disco queen.
Shakti Kapoor & Kader Khan Duo
People really liked Shakti Kapoor and kader khan together and in fact they have worked more than hundred films as co actors. The Duo was liked so much that, Shakti was able to grab a position in film poster as well.In fact in some movies Shakti and kader was earning even more than hero and heroines.
It was a time when Shakti Kapoor was seen in almost all movies. The reason why he was called as AALU (Potato). Meaning you mix it up with any vegetables, taste will be good.
Shraddha kapoor's Father was into a sting operation trouble
Shakti Kapoor was trapped in a sting operation in 2005, where a female journalist portrayed herself as an actress and Shakti was seen to talk obscene. But later Shakti Kapoor said it was strategy to increase the TV channel TRP.
Because of this incident,there was a ban on Shakti Kapoor from film and television producers guild of india. But the Ban did not even last for seven days since no solid evidences were observed.
Shraddha Kapoor Mother
At the age of 18 itself Shivangi Kolhapure (shraddha kapoor mother) got married. When their romance began, Shakti Kappor and Shivangi Kolhapure were filming the KISMAT movie.For two years, they kept their romance a secret.
Shivangi's Parents were not happy about her relation
Shivangi's parents were not very enthusiastic about their relationship because Shakti is 12 years older than Shivangi. In addition, they kept Shivangi in her room for a few days.
The couple decided to run away
The couple chose to leave when they realized there was no way that they could convince her parents. Siddhanth (shraddha Kapoor brother), Shivangi and Shakti's first child was born when Shivangi was only 19 years old.
Finally Mom called
After this incident, Shivangi's mother called her for the first time and visited her in the hospital to say hello.
Shraddha kapoor gym Fitness and Diet
Although Shraddha Kapoor has a very cute appearance and her flirty manner is well-liked by fans, you will find that she is very rigid about her gym and fitness routine and does not compromise at all on her diet.
Shraddha Kapoor is aware that it's crucial to follow the appropriate diet and engage in regular exercise if she wants to keep her weight under control. At home, this dashing actress enjoys eating simple homemade meals. She generally packs food and brings it from home, even as the shooting is happening. Let's find out what she consumes at each meal.
Shraddha likes south Indian diet in breakfast
Shraddha Kapoor enjoys eating South Indian diet in breakfast. In addition to Poha Upma and Sabudana Khichdi, it also features Idli and Dosa.
Actress like to be Desi in Lunch
Shraddha Kapoor enjoys eating homemade roti, vegetables, Dal and rice in the afternoon
Shradhha kapoor dinner diet
Shraddha Kapoor frequently eats between 7:00 and 8:00 p.m. Her meal typically consists of green vegetables and salad, and she also enjoys drinking soup.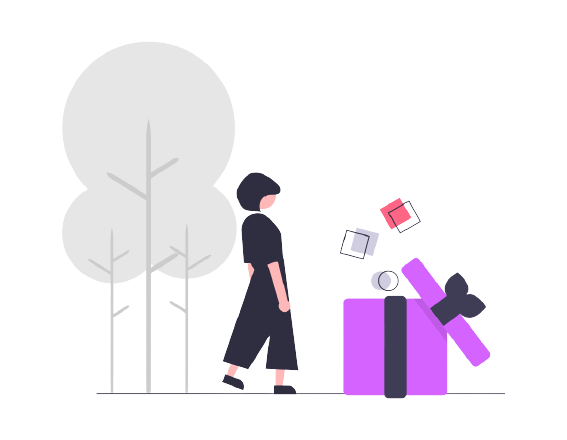 GRAB FREE GIVE AWAY OF THE DAY!!!
Also Join our community of 3000 subscribers for daily health and wellness free tips.